Car Wrecks & Automotive Accidents
Texas had no deathless days in 2011, according to the Texas Department of Transportation.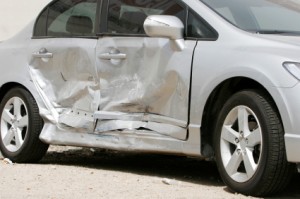 Do you need an attorney in the Houston, Austin, or San Antonio area to handle your car accident or trucking accident? Stephens & Stephens, a personal injury boutique law firm, has handled thousands of lawsuits and claims. We are dedicated advocates for our clients and work hard to achieve the best possible settlement or verdict. If you or a loved one has been injured in a car accident or a trucking accident, and you need a lawyer, look to Stephens & Stephens. We can help you:
Get compensation for pain, suffering, and disfigurement
Recover money for your medical bills
Recover lost wages and future lost wages
Help you find medical treatment
Our automobile accident attorneys have experience handling claims against insurance companies. We also handle UM / UIM, underinsured or uninsured, motorist claims. If you have the available insurance coverage through your own auto insurance policy and your damages are more than another motorist's insurance policy (or the other driver has no insurance), you may be able to recover from your UM-UIM policy. Because the law has drastically changed in this area in the past few years, it is important to hire an attorney who knows how to handle this type of lawsuit. R. Gary Stephens and Skyler Stephens have tried auto accident lawsuits recently under the new laws and have the experience to handle your UM-UIM and your auto accident case.
No amount of money can truly compensate for the loss of a person's life, or for loss of enjoyment of a person's life, but through monetary compensation, we can give our clients the tools to better cope and to carry on with as normal a life as possible, in spite of the emotional and physical wounds that may never go away.
As the nation's highways and roads become more congested, car accidents have become a daily tragedy. The National Highway Traffic Safety Administration reports that it is now the number one cause of death in the United States for people between the ages of two and 33. A car accident can result in hardships suffered at the hand of another's negligent or even reckless behavior.
Based on reportable crashes in 2011:
1 person was killed every 2 hours 54 minutes
1 person was injured every 2 minutes 29 seconds
1 reportable crash occurred every 83 seconds
Thousands of people are injured every year in car accidents such as:
Rear-end collisions
Wrecks involving a person who ran a red light
Wrecks involving a person who ran a stop sign
T-bone accidents
Failure to yield the right of way
Accidents involving driver inattention
Collisions involving drivers texting while driving
Collisions involving drivers using cell phones while driving
Accidents caused by someone crossing the center line of traffic
Head-on collisions
Wrecks involving cars that rolled over
And many more…
Insurance companies spend millions every year in advertising, telling you that you are in Good Hands, or that they protect you from Mayhem, or that they are Like a Good Neighbor. But the reality is that insurance companies are in the business of collecting insurance premiums, not paying claims. Their strategy is to delay, deny, and defend, and they view every claimant as a frivolous claim. By hiring Stephens & Stephens, you can help protect your legal rights.
There are lots of questions after you or a loved one is injured in a car accident. Let us help you find the answers.  Call us today at 713-629-1111 or 512-328-9999, or fill out our contact form.