Serious Personal Injury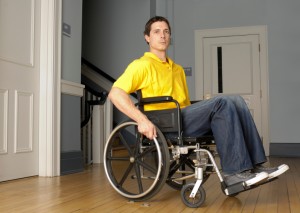 A serious personal injury is an irrevocably life-changing injury that often puts victims and their families under severe physical, emotional, and financial strain. In many cases, these catastrophic injuries require long-term medical treatment or leave victims with permanent disability, often leading to the inability to ever return to work, these injuries can result from falls, products liability, auto accidents and other serious occurrences.
Types of Serious Personal Injuries
spinal cord injury
paralysis
traumatic brain injury
loss of limb
burns
Those who have suffered catastrophic or serious injury must look to the legal system for justice and financial reparation, because many insurance companies will not cover these costs. Our skilled and dedicated attorneys have the deep understanding and extensive experience championing the rights of victims of the legal field and the local laws. We bring a team approach to every case we take to insure that we offer you our best when you need it most. Contact our Stephens & Stephens attorneys today for a free consultation.