Crane Accidents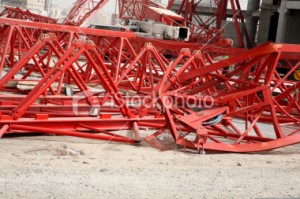 Each year, crane accidents kill hundreds and injure thousands of people in the United States. More up-to-date standards, better – or any – testing, and optimization of safety equipment, and better-designed cranes would prevent many of these accidents.
Lawsuits involving cranes, lifts, and other heavy equipment is, by its nature complex. Accidents such as these often involve internal investigations, many witnesses – both to the accident and to the work site – and experts, both in the industrial field as well as in the medical field.
Stephens & Stephens has tried or settled numerous lawsuits involving crane accidents. These lawsuits have exposed a lack of testing, a lack of warnings and safety features, a lack of training or supervision, or a disregard by others of safety standards. Crane accidents can be caused when a crane is defective in design, when the manufacturer has failed to warn of a dangerous condition (such as warnings in manuals, warning labels, lights that indicate a problem), or when the manufacturer has failed to guard against a dangerous condition.
Crane accidents often involve personal damages to a person, including:
Past medical bills (paid or incurred)
Future medical bills
Past lost wages
Future lost earning capacity in the future
Past and future physical impairment
Cost of medical care and equipment
Loss of consortium (spouse)
Pain, suffering, and mental anguish
We have experience in handling lawsuits involving cranes and other industrial and heavy equipment and may be able to help you if you or a loved one has been injured in a crane accident. Contact us today to receive a free consultation. You don't pay us unless we recover for you.